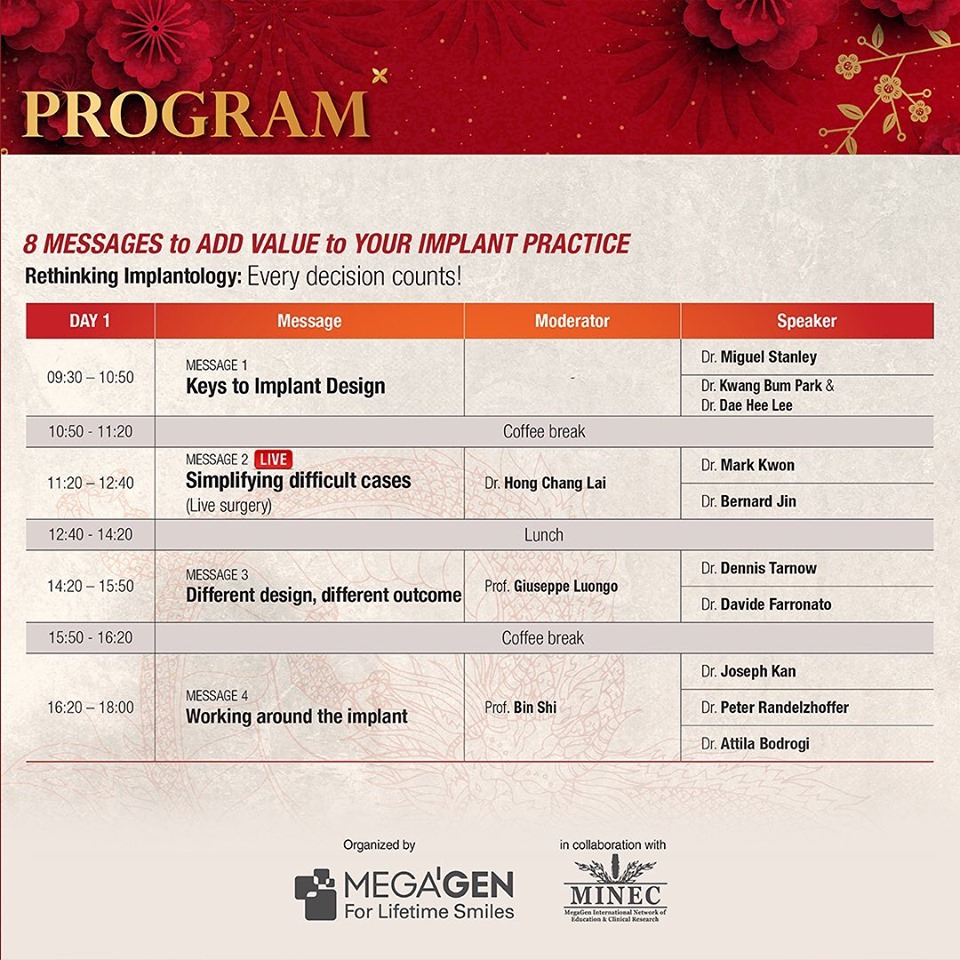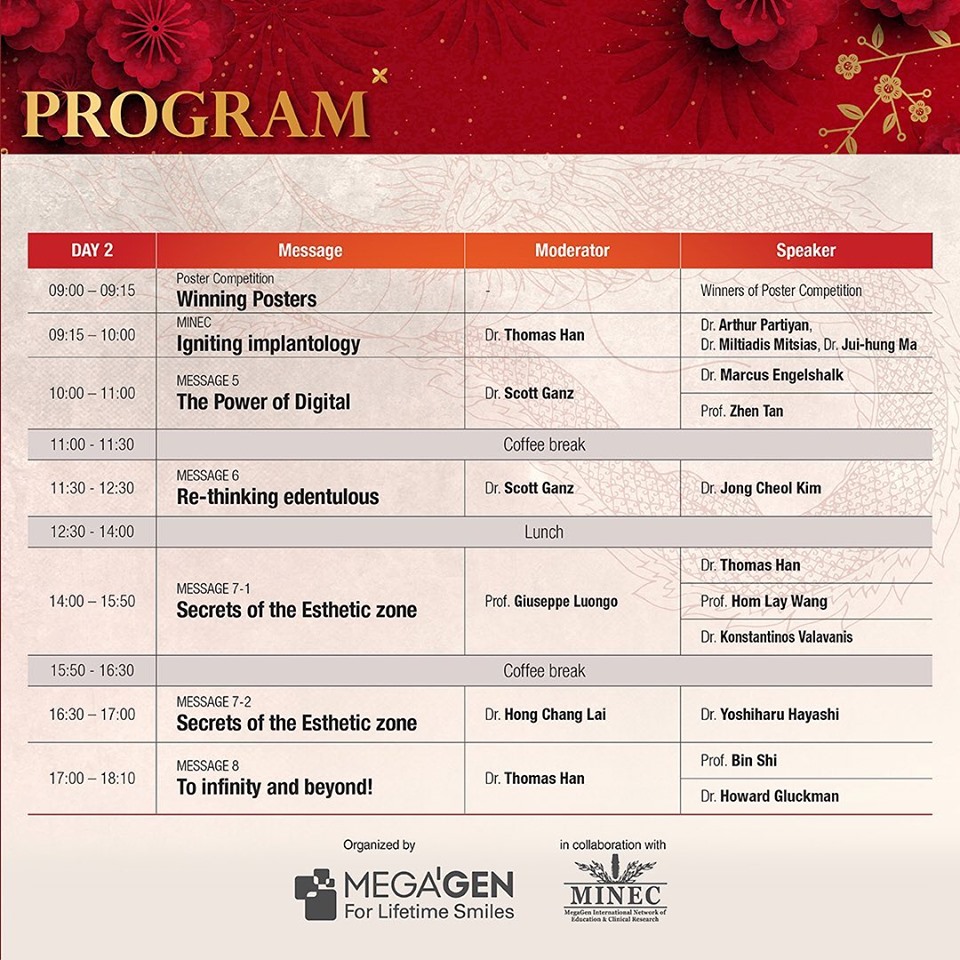 Day 1 / 13.05.2020 – 14.05.2020: Bucharest – Doha - Beijing
You will meet your tour leader at Henri Coanda Airport, meeting time 22:30h in front of Qatar Airways check in office. Departure to Doha with Qatar Airways flight QR220 (00:35 / 05:20). From Doha you will take the flight QR896 to Beijing (11:20 / 00:20)
Day 2 / 15.05.2020: Beijing
Welcome to Beijing, the iconic city and capital of China! You will be met by our local tour guide at the arrival hall of Beijing Airport and escorted to your hotel, Mercure Downtown or similar.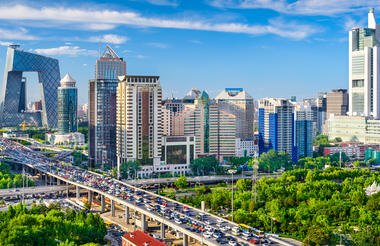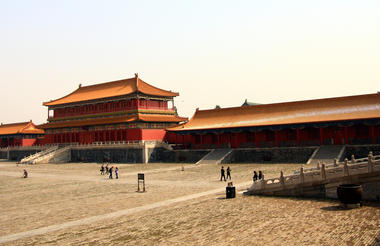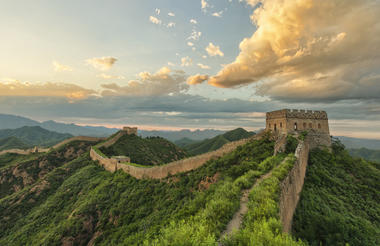 Day 3 / 16.05.2020: Beijing
Breakfast in the hotel.
Pick up from hotel in the morning and transfer for Hutongs tour by walking. One of Beijing's most distinctive urban features, the Hutongs have long been at the heart of the capital's culture. This walk explores the past, present, and future of the Hutongs, Beijing's network of historic alleyways.
You will have Lunch in a nice restaurant and the afternoon is free to explore the city.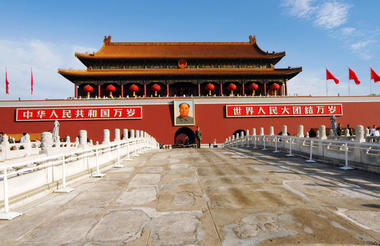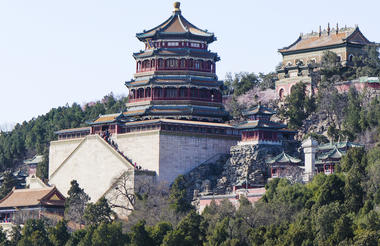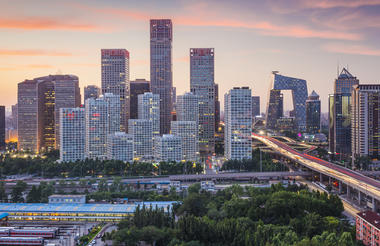 Day 4 / 17.05.2020: Beijing - Xian
After Breakfast you start to explore the historical face of Beijing with a brief visit to Tiananmen Square which is now the largest city plaza in the world. Continue with Forbidden City, a huge palace complex of more than 9,000 rooms where 24 emperors of Ming and Qing Dynasties used to live in.
Drive about 40 minutes to the outskirts of Beijing to spend an enjoyable time in Temple of Heaven, where ancient emperors came to worship the heavens in hopes of good harvests.
You will have lunch at a local Chinese restaurant to experience the authentic Chinese food.
In the evening, you will enjoy the Peking duck dinner, a dish from Beijing that has been prepared since
the imperial era.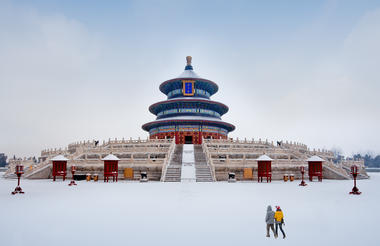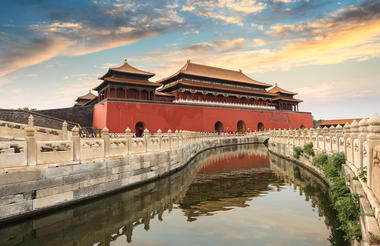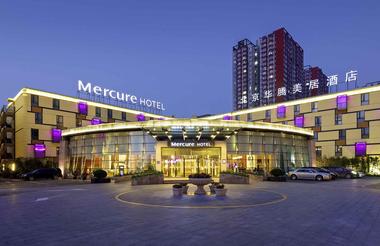 Day 5 / 18.05.2020: Xian
Breakfast and transfer to train station to take high speed train to Xian, a convenient transportation service within 4.5-6 hours aboard.
Transfer to hotel Grand Dynasty Culture or similar
In the evening you will attend Tang Dynasty show & dumpling dinner, the pride of the city.
This legendary venue offers visitors a unique opportunity to indulge themselves in exotic Chinese entertainment and Cantonese delicates.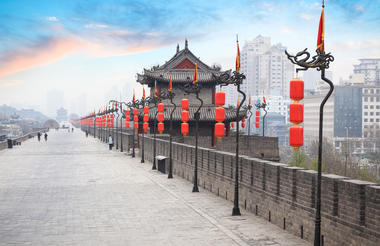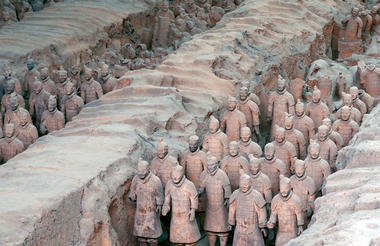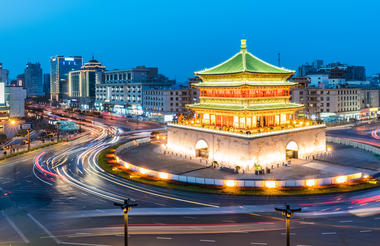 Day 6 / 19.05.2020: Xian - Zhangjiajie
After breakfast, drive about 40km to discover one of the greatest man-made wonders in the world: Terracotta Army, A World Heritage Site, now a museum to display the terra-cotta warriors and horses which were made in Qin Dynasty). Then you will have a chance to visit Muslim Mosque & quarter, a place where you can try different local snacks and explore Muslim culture.
Lunch and free time to rest.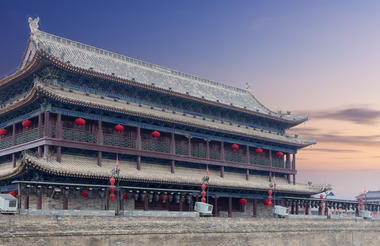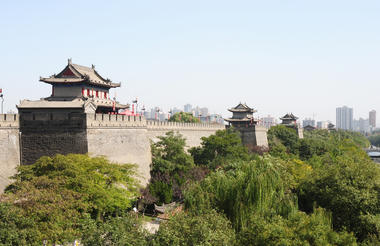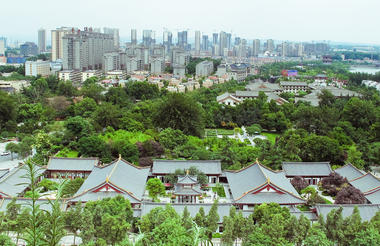 Day 7 / 20.05.2020: Zhangjiajie
Breakfast. Your guide will make proper arrangement based on the time schedule for you to have the chance to see Shannxi History Museum, one of the first and largest modern state museums in China built in 1983 and City Wall.
Afterwards your guide will escort you to Big Wild Goose Pagoda, located in southern Xi'an, one of the most famous Buddhist pagodas in China, built in the Tang Dynasty. According to the historical materials, the Giant Wild Goose Pagoda has been rebuilt for many times, and it finally gets the appearance of 7 floors of about 65m high at present.
Lunch is included. Transfer to the airport for the evening flight to Zhangjiajie. Transfer to the hotel Wulingxintiandi Huatian Choice or similar.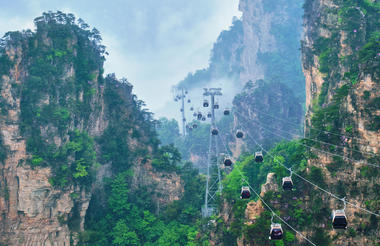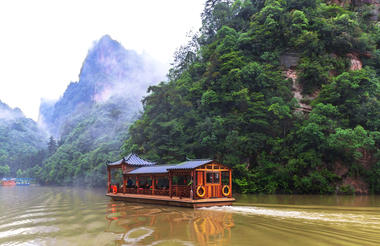 Day 8 / 21.05.2020: Zhangjiajie – Shanghai
Breakfast at the hotel. Visit to the unique and charming  Tianzi Mountain Natural Reserve, a "golden triangle" along with Zhangjiajie Forest Park and Suoxiyu Valley. Tianzi Mountain presents a full view of the surrounding myriad of peaks and abysses. We continue with Yuanjiajie and Ten Miles Natural Gallery, a 5.8 kilometers long valley which is the essence of the valley
After lunch transfer back to the hotel. The rest of the day is your own to relax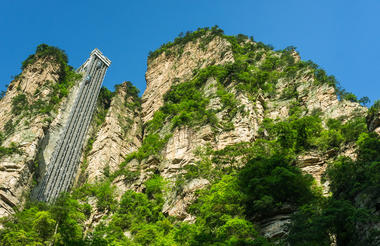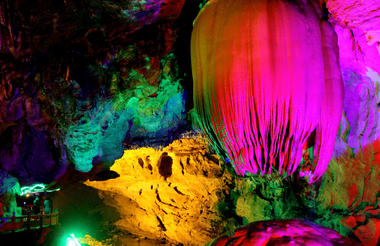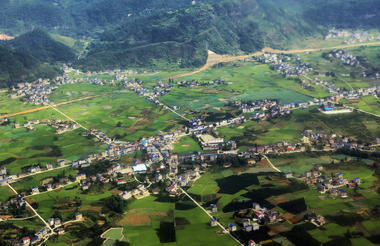 Day 09: / 22.05.2020: Shanghai
After breakfast we are going to see the Yellow Stone Village, Golden Whip Stream Valley.
Lunch and time to pack and check out. Transfer for the evening flight to Shanghai.
Transfer to the hotel Kerry by Shangri-La Pudong.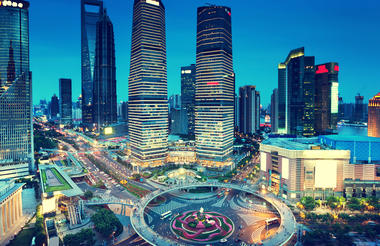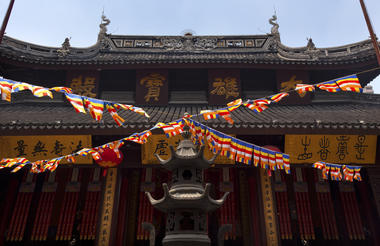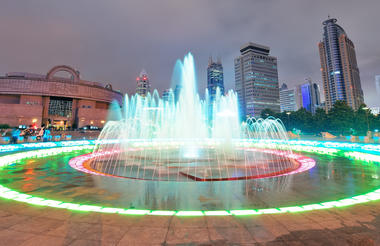 Day 10 / 23.05.2020: Shanghai
Breakfest and free day/ 15th MegaGen International Symposium: 8 Messages to Add Value to Your Implant Practice. Rethinking Implantology: Every decision counts!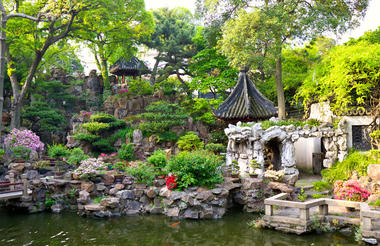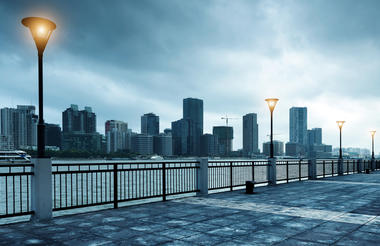 Day 11 / 24.05.2020: Shanghai
Breakfest and free day/ 15th MegaGen International Symposium: 8 Messages to Add Value to Your Implant Practice. Rethinking Implantology: Every decision counts!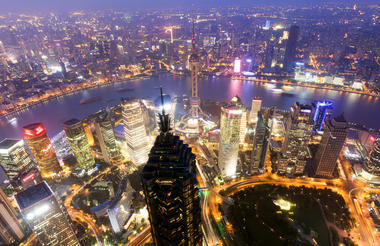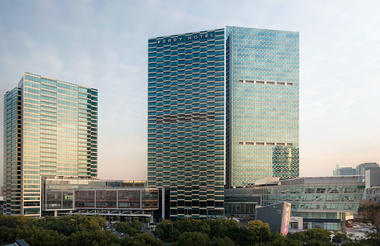 Day 12 / 25.05.2020: Shanghai – Doha - Bucharest
Breakfast and free time for shopping.
Shopping in Shanghai should not be missed any more than its other charming attractions. If you want to find cheap shopping in Shanghai, North Sichuan Road will be a good choice
In the evening, after check out, your guide will escort you to the airport for your flight QR871 to Bucharest, departure at 00:20h.
Flights

13 May 2020

Qatar Airways [QR]

220 (Scheduled)
Henri Coanda International Airport [OTP]
00:35
Hamad International Airport [DOH]
05:20
13 May 2020

Qatar Airways [QR]

896 (Scheduled)
Hamad International Airport [DOH]
11:20
Beijing Capital International Airport [PEK]
00:20
19 May 2020

Cathay Dragon [KA]

123 (Scheduled)
Xi'an Xianyang International Airport [XIY]
15:00
Zhangjiajie Hehua Airport [DYG]
16:00
21 May 2020

Scheduled
Zhangjiajie Hehua Airport [DYG]
Shanghai Pudong International Airport [PVG]
25 May 2020

Scheduled
Shanghai Pudong International Airport [PVG]
Henri Coanda International Airport [OTP]

Transfers

17 May 2020

Transfer
Mercure Beijing Downtown
Beijing Main Train Station
17 May 2020

Transfer
Xian North Railway Station North Exit Nr. 2
Grand Dynasty Culture Hotel
19 May 2020

Transfer
Grand Dynasty Culture Hotel
Xi'an Xianyang International Airport [XIY]
19 May 2020

Transfer
Zhangjiajie Hehua Airport [DYG]
ZhangJiaJie International Hotel
21 May 2020

Transfer
ZhangJiaJie International Hotel
Zhangjiajie Hehua Airport [DYG]
21 May 2020

Transfer
Shanghai Pudong International Airport [PVG]
Kerry Hotel
25 May 2020

Transfer
Kerry Hotel
Shanghai Pudong International Airport [PVG]

Trains

17 May 2020

Train
Beijing Main Train Station
Xian North Railway Station North Exit Nr. 2
Pachet 1     
Pachet 2
Cod pachet: 100 AO                                                                                                                 Cod pachet: 70 AR
Cost pachet: 10 000 euro, TVA inclus                                                                                Cost pachet: 10 000 euro, TVA inclus
Pachetele includ:
• Circuit turistic: Beijing, Xi'an, Zhangjiajie și Shanghai
• Participare eveniment 15th MegaGen International Symposium: 8 Messages to Add Value to Your Implant Practice. Rethinking Implantology: Every decision counts!
• Transport avion: dus-întors (companie: QATAR + domestic flights China)
• Servicii transfer: aeroport-hotel / hotel-aeroport
• 11 nopți cazare (loc în cameră dublă)
• Cazare: Mercure Beijing Downtown (Beijing), Grand Dynasty Culture Hotel (Xi'an), ZhangJiaJie International Hotel (Zhangjiajie), Kerry Hotel (Shanghai)
• 4 orașe vizitate
• Ghid vorbitor de limbă engleză
• Mese incluse
• Mic dejun
• Prânzuri, cine în cadrul excursiilor
*După depășirea limitei de 30 de locuri disponibile, pot interveni modificări ale ofertei de participare cauzate de costuri suplimentare ale serviciilor turistice (transport, cazare, excursii).
**De asemenea, înregistrarea este limitată de disponibilitatea pentru servicii transport și cazare, la momentul solicitării.
Taxa suplimentară pentru camera single este de 1060 euro.
China
This remarkable 5,000-year-old civilization offers a vibrant and intriguing combination of the ancient and modern. From the exceptionally remote deserts of the wild northwest to the ultra-modern city of Hong Kong in the south, the diversity of this vast country's archaeology, architecture, cuisine, and cultural heritage is astounding. From ancient historical sites and antique relics to grand imperial palaces, exquisite water towns and enchanting natural wonders, there's so much to explore that it can at times seem overwhelming. Top attractions include the Forbidden City, The Great Wall, the Terracotta Army, and Chengdu's panda sanctuaries. But try to avoid a jam-packed itinerary as one of the great joys of touring China lies in aimlessly wandering through the backstreets and exploring the immaculate public parks, traditional teahouses or tranquil hidden temples. Whether you prefer a slow boat down the Yangtze or taking in the extraordinary architecture, shopping and nightlife of Shanghai, exploring China provides countless opportunities for adventure.
BANKING AND CURRENCY
Currency
1 Renminbi Yuan (CNY; symbol ¥) = 10 jiao/mao or 100 fen. Notes are in denominations of ¥100, 50, 20, 10, 5, 1, 5 jiao and 1 jiao. Coins are in denominations of ¥1, 5 jiao and 1 jiao. Counterfeit ¥50 and ¥100 notes are commonplace. The Yuan is often referred to as the 'guai' in street slang.
Imports and exports of local currency are limited to ¥20,000. The import and export of foreign currency is unlimited, but amounts exceeding the equivalent of US$5,000 must be declared.
It is possible to exchange CNY outside China, albeit mainly in Southeast Asia and Hong Kong. Foreign banknotes and traveller's cheques can be exchanged at branches of The Bank of China. In hotels for tourists, imported luxury items such as spirits may be bought with Western currency. Scottish and Northern Irish banknotes cannot be exchanged.
Banking
Banking hours: Mon-Fri 09h00-16h00/17h00. Some banks close for lunch from 1200-1300. Select branches in major cities offer extended hours in the evenings and on weekends.
American Express, Diners Club, MasterCard and Visa credit cards are widely accepted in major provincial cities in designated establishments. Credit cards are often unlikely to be accepted away from the major cities.
ATMs can generally be found in airports, hotels, shopping centres and banks, as well as in many major cities and towns.
To avoid additional exchange rate charges, travellers are advised to take traveller's cheques in US Dollars.
TRAVEL, TRANSPORT AND GETTING AROUND
China's airlines operate about 1,000 domestic routes, serving over 150 cities. Routes are served by the three major state-owned groups of Air China (www.air-china.co.uk), China Southern (www.csair.com/en) and China Eastern Airlines (http://uk.ceair.com).
International airports in Beijing, Shanghai and Guangzhou have undergone massive upgrades with stylish new terminals added. Tickets will normally be purchased by guides and the price will be included in any tour costs.
Independent travellers can also book through the local Chinese International Travel Service (CITS), which charges a small commission, popular online agent Ctrip.com (http://english.ctrip.com) or alternatively buy tickets in booking offices or at some hotel travel desks. It is advisable to purchase internal air tickets well in advance if travelling during April, May, September or October.
There are multiple daily connections to Hong Kong from Beijing, Shanghai and Guangzhou, as well as other cities. You can also fly directly to Taiwan from 21 cities on the mainland. Flights are always overbooked so seats must be confirmed before travel.
Be aware that while car hire services are available, it is not possible to drive in China without a Chinese driving licence and an International Driver's Licence will not be recognised. Obtaining a Chinese license can be a long and complicated process and in most cases it is preferable and relatively inexpensive to hire a car with a driver. China's road infrastructure itself is generally of a high standard, particularly between major centres. Police road blocks are not uncommon, and standards of driving can be erratic. Distances should not be underestimated and vehicles should be in prime mechanical condition as away from the cities, China is still very much an agricultural nation without the mechanical expertise or services found in the West. From Beijing to Shanghai is 1,461km (908 miles), and from Beijing to Nanjing is 1,139km (718 miles).
As part of its economic drive, China has undergone rapid expansion of its road network and it is now possible to reach 80% of settlements by road, although a high percentage of roads are simple gravel tracks rather than tarmacked surfaces. A superhighway links Beijing and Tianjin, and a 138 km (86 miles) four-lane toll highway links Hangzhou and the port of Ningbo in the Zhejiang province.
Taxis are available in large cities from most hotels and shopping districts, and are generally permitted to stop at the passenger's signal. It is best to check if the taxi is metered. If not, then it is important to agree a fare beforehand (especially at railway stations), before getting into the taxi. Drivers are not normally tipped. Visitors should have their destination written down in Chinese characters before starting any journey as most drivers do not speak English. Hotels often provide cards with the hotel address and that of several key attractions or points in the city. Taxis can be hired by the day.
There is an extensive intercity network of long distance buses which tourists can use as an alternative to air or train travel. These are much cheaper than trains and most have air-conditioning, toilets, and depending on the length of the journey, may have sleeping berths. Seats can generally be booked in advance at the coach station.
There are metro systems in Beijing, Shanghai and several other cities including Tianjin, Guangzhou, Shenzhen, Chengdu and Nanjing. Hong Kong has its Mass Transit System, and tramways and trolleybuses operate in a number of other cities. New systems are under construction in Xi'an, Harbin, Qingdao and other cities. Most cities have public transit systems, usually bus.
Railways provide the principal means of transport for goods and people throughout China, with the network standing as one of the busiest and most comprehensive worldwide. The routes are generally cheap, safe and well maintained. Routes operate between major cities; services include Beijing to Guangzhou, Shanghai, Harbin, Chengdu and Urumqi.
There are three types of train, of which Express is the best. There are four types of fare: hard seat, soft seat (only on short-distance trains such as the Hong Kong to Guangzhou line), hard sleeper and soft sleeper (the priciest option). Children under 1m (3ft) tall travel free and those under 1.3m (4ft) pay a quarter of the fare. Rail travel is usually comfortable but time-consuming due to the vast distances between destinations. High-speed intercity trains travelling up to 350kph (218mph) link Beijing with Tianjin, and Shanghai with Suzhou and Hangzhou.
The Qinghai to Tibet railway which is a 1,142km (710mile) route from Golmud in Qinghai to Lhasa in Tibet is the most elevated rail route in the world, reaching an altitude of 5,072m (16,640 ft). Services now operate to Lhasa from Beijing, Xi'an, Chengdu, Chongqing, Guangzhou and Shanghai.
All major rivers are served by river ferries, especially the Yangtze. Coastal ferries operate between Dalian, Tianjin (Tientsin), Qingdao (Tsingtao) and Shanghai. There are regular ferry services between mainland China and Hong Kong, conditions on which vary.
FOOD, DRINK AND CUISINE ADVICE
All water used for drinking, brushing teeth or freezing should first be boiled or otherwise sterilised. Bottled water, widely and cheaply available, is the most advisable way of getting around this. Be especially careful when eating at small street-side stalls or restaurants where standards of hygiene may not be high. Pork, salad, scallops, snails and mayonnaise may carry increased risk. Vegetables should be cooked and fruit peeled.
Chinese cuisine has a very long history and is renowned all over the world. Cantonese (the style most Westerners are most familiar with) is just one regional style of Chinese cooking. There are eight major schools of Chinese cuisine, named after the places where they were conceived: Anhui, Fujian, Guangdong (Cantonese), Hunan, Jiangsu, Shandong, Sichuan and Zhejiang.
While tipping is still not officially approved of, the practice is becoming more commonplace in China. It is usual in tourist hotels and restaurants, and with tour guides and drivers. A service charge is often added by restaurants in large hotels.
CLIMATE AND WEATHER
China's extreme size means it has a great diversity of climates, but being located entirely in the northern hemisphere means its seasonal timings are broadly comparable to those in Europe and the US. The northeast experiences hot and dry summers and bitterly cold winters. The north and central region has almost continual rainfall, hot summers and cold winters. The southeast region has substantial rainfall, with semi-tropical summers and cool winters. Central, southern and western China are also susceptible to flooding, and the country is also periodically subject to seismic activity.
CLOTHING AND DRESS RECOMMENDATIONS
If arriving in winter, heavyweight clothing and boots are recommended to cope with what can be extreme cold. Likewise, lightweight clothing should be packed for a visit at the height of summer.
ELECTRICITY AND PLUG STANDARDS
There are two official standards for plugs and sockets in the People's Republic of China. The first is the grounded, three-blade CPCS-CCC which is practically interchangeable with the type of socket found in Australia. Their non-grounded two-blade standard is very much like a 2-blade North American/Japanese plug, but the sockets generally will not accept U.S. plugs because the sockets are non-grounded and non-polarized. An adapter will probably still be required for that type. Due to a substantial Hong Kong presence in mainland China, some buildings are wired with British BS-1363 sockets, which is the primary socket type used in Hong Kong. If your appliance's plug doesn't match the shape of these sockets, you will need one or more travel plug adapters in order to plug in. Travel plug adapters simply change the shape of your appliance's plug to match whatever type of socket you need to plug into. If it is crucial to be able to plug in no matter what, bring an adapter for all three types.
Electrical sockets (outlets) in the People's Republic of China usually supply electricity at between 220 and 240 volts AC. If you're plugging in an appliance that was built for 220-240 volt electrical input, or an appliance that is compatible with multiple voltages, then an adapter is all you need.
But travel plug adapters do not change the voltage, so the electricity coming through the adapter will still be the same 220-240 volts the socket is supplying. If your appliances are not compatible with 220-240 volt electrical output, a voltage converter will be necessary.
Visa
China Visa aprox. 120 euro per person, one entry, maximum stay – 1 month